Cabling for Voice, Data, and Video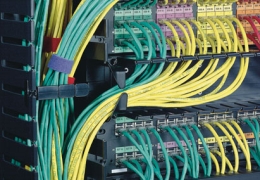 The backbone of and good network or Communications System begins with a good infrastructure. This includes the actual installation of the various servers and hardware whether wall or rackmounted. It also includes the installation of the structured cabling to interconnect all of the network devices. Even in a mostly wireless configuration there is always some amount of physical cabling that will be required. Unfortunately, in many jobs this is a very underestimated part of the installation.

A poorly thought out installation and lack of documentation or labeling of the physical connections can add up to a significant increase in the total cost of ownership for any network. Simple moves and changes become much more difficult and time consuming adding up to potentially hundreds of additional hours of labor. More importantly, poorly made connections can eventually fail causing downtime for you critical applications like email of your phone lines.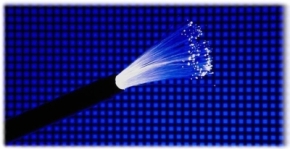 At ACT, we treat every installation as a chance to start off with a nice, clean, and well implemented system. Even if we are doing an installation at an existing location where we did NOT install the cabling we take the time to "clean up" as much of the existing cabling as possible.

ACT has the tools and experience to handle a wide variety of cabling and infrastructure. With regards to cabling we can handle any voice cabling (CAT3), data cabling (CAT5 or CAT6), or Fiber Optic Installation.
Voice and Data Cabling - Network cabling carries the lifeblood of your organization - information. To minimize expensive data network problems, ACT follows strict installation and testing guidelines.

Coax Cabling - A critical piece of the infrastructure puzzle for our customers. Coax has been the medium of choice for high fidelity audio, television, satellite and broadband communications.

Video Cabling - Video cabling can be closely associated with coaxial cable, because most video applications require coax, but we also install twisted pair cable for certain video applications.

Twisted Pair Cabling - Unshielded Twisted Pair has been designed for use in voice applications and local area networks. Because of the relatively low cost, this cable is widely used and is available in several different performance categories.

Fiber Optic Cabling - We install, terminate and test multi-mode and single-mode fiber. We've kept abreast of advances in the manufacture, termination and testing standards of fiber optic cable.

Data Center Cabling - Because the server room is the centralized brain of your structured cabling system, we take special care to design and install it according to the highest standards.